SPLIT CLAMP WITH EPDM LINING
CONSTRUCTION FEATURES:
• Made with Mild steel (Cold Rolled & Hot Rolled steel)
• EPDM Lining rubber for sound reduction. Heat Resistance more then 120° Centigrade
• Finish: Electro galvanized / Hot dip galvanized / Stainless steel / Copper plated / Epoxy coated
TECHNICAL SPECIFICATION:
• Electro galvanized as per ASTM B 633 Standards
• It has a vertical adjustment of 5/8" inches to 12" inches by means of a suspended steel rod threaded and two nuts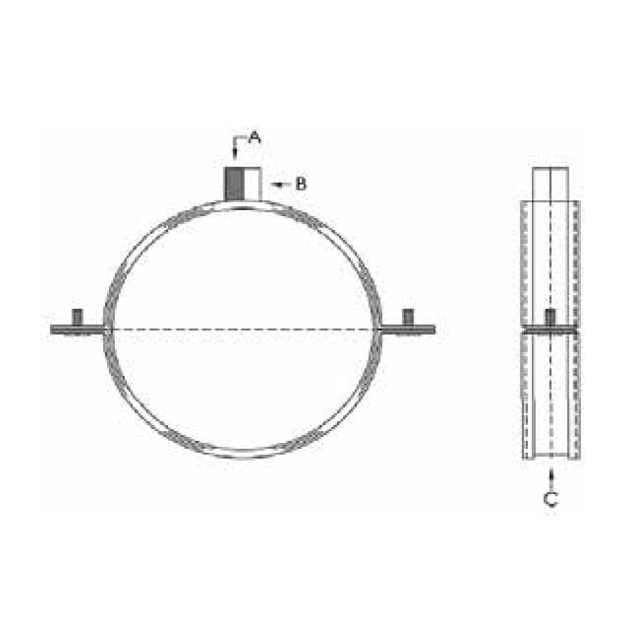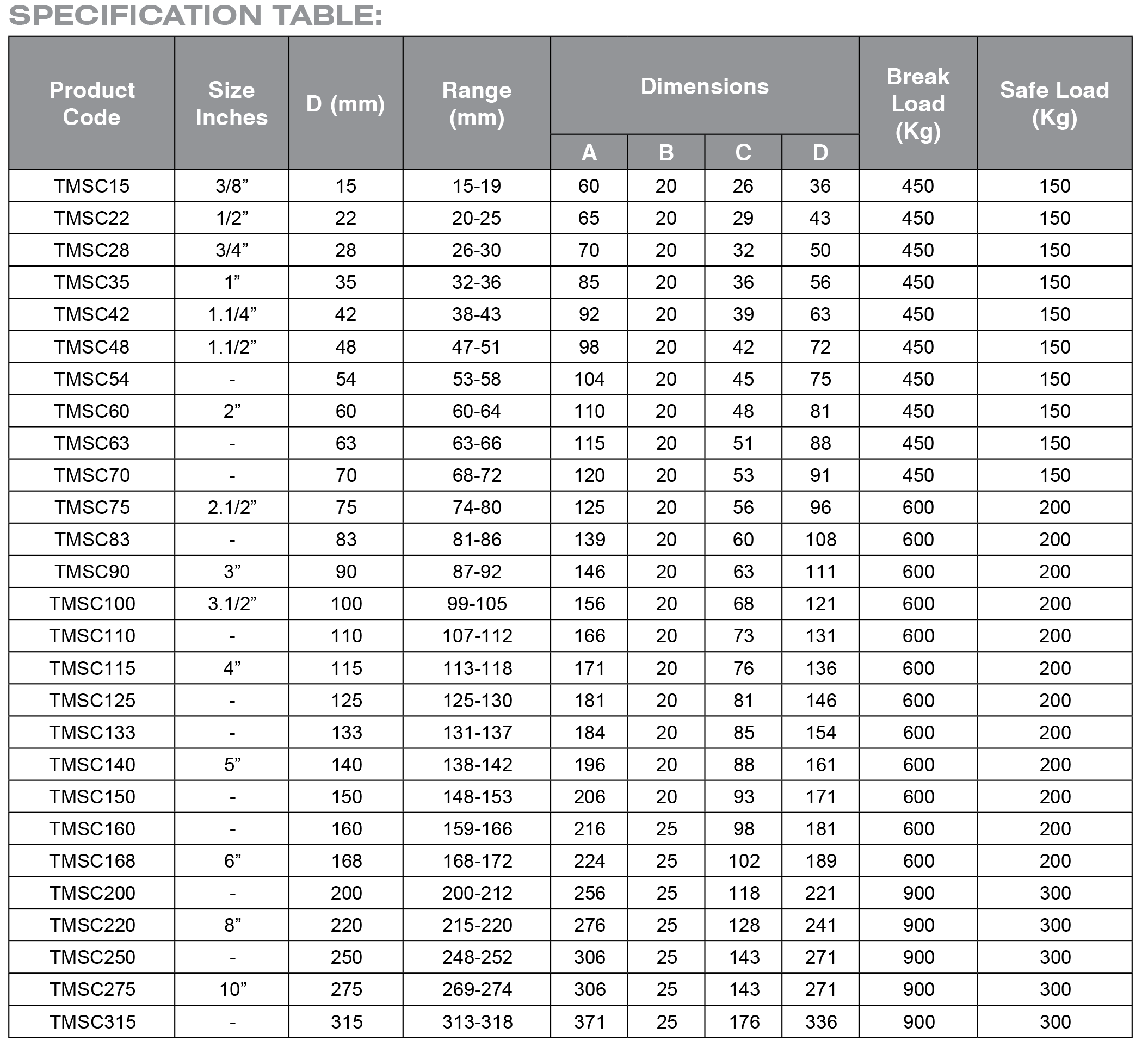 APPLICATIONS:
• Hangers and supports used in fire protection piping systems shall be listed and labeled by Underwriters Laboratories Inc (USA).
• For use in supporting horizontal piping away from the wall or floor.
• Permits installation before or after pipe is in place.
• Provides economical installation.
• Permits use of universally adaptable parts.
PRODUCT TECHNICAL DESCRIPTION:
• Made with Mild steel (Cold Rolled & Hot Rolled steel) or Stainless steel (SS 304/SS 316)
• Horizontal, vertical and suspended installations. Steel, copper and PVC pipes
• Welded Nut M8/M10 with option of M10/M12
• Connection thread with M8/M10 dual-tapped boss
• Safe and Break Loads as per Chart
• Side Screw: 6 x 20 – Phillip head with vicer
• M6 Side Nuts can be provided on request
• High rigidity due to reinforcing rib
• The two locking screws allow adjustment to accommodate a greater variation in pipe diameter
• Fastener screws with captive washer
• With highly elastic vibration control lining
• Vibration control tested
• Electro galvanized as per ASTM B 633 Standards
• EPDM Lining rubber for sound reduction. Heat Resistance more then 120° Centigrade